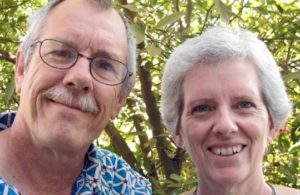 Serving in Fourou, Mali, West Africa
Sorry for the Confusion —
From some emails that we have received, it seems that I was not clear enough in what I communicated in a previous prayer update about our return to the States toward the end of November. Simply put, we are leaving the field earlier than expected, not to retire but to continue the work from the States from January through May 2024 and then transition to retirement which we will start January 01, 2025.
To help see how all this works, here is a rough timeline for our next seventeen or so months:
From the end of July until the end of November 2023 we are hoping to remain here to finish up, as much as possible, the final read through of the New Testament.
December 2023, God willing, will find us taking some down time in the states.
From the beginning of January 2024 through the end of May 2024, we will finish up this our last term of service with the mission stateside. I will continue to work with Pastor Mamadou on the translation via the computer and Internet, taking care of all the many necessary details so that the New Testament can be printed some time before our retirement.
In June 2024, we are planning to be offline and enjoying some time with our family.
From July 2024 through end of December 2024, we will transition to retirement as we visit our supporting churches to give a final update on the work and say a final farewell and thank you for their faithfully partnering with us in the ministry here.
January 01, 2025, God willing, we will begin our retirement.
So, as stated above, we are not retiring for the foreseeable future, but plan on ministering full time with the mission until the end of next year.
In between times, the ministry continues in both the Bible club and the Bible translation.
As for the club biblique, I have the joy to let you know that God is faithfully sending a fair number of children on a daily basis who delight in working on their verses and then listen to the Bible stories that Zanne teaches each afternoon (except Saturday which is a review of the week's lessons). What Zanne and Laura and Marie (the lady from the church who comes and helps the children with their verses) do is truly a labor of love because they will not really see the fruit of their labors this side of heaven. For this, please pray that a good many of the children who come and hide God's Word in their hearts will become true followers of our Risen Lord so that in heaven when we are all before His throne that Zanne, Laura, and Marie will have a great time in rejoicing to see how God worked through and in these children's lives. May what happens here in the hearts of these children be an epicenter of Christ causing His kingdom to grow and advance mightily in this part of the world.
In the Bible translation – while Pastor Mamadou and I are not blazing through the final read through of the New Testament, we are making good, steady progress as we are going through the Book of Acts. Friday we left off at Acts 20:4 which means that if we can continue this rate of progress, by the next regular update we should be finished with the final read through of this inspired history of the early Church and then we will start on the book of Romans. As always please continue to lift the two of us up before the throne of grace so that we will see well how each verse has been translated and then how to correct whatever needs attention.
Concerning the literacy program – I have not heard anything from Daouda about this as I think that the Shempire are discussing amongst themselves both here in town and out in the villages the state of their language and what can or should be done to keep it from becoming a museum exhibit. Pray that they would come to agreement soon on what needs to be done and then implement whatever plans or ideas that they have come up with.
As for the situation in country – things are remaining calm and are still relatively stable. Please pray that this will remain the case so that we can continue the work on the translation and then have an unhurried departure towards the end of November.
Thank you as always for standing with us in this ministry via your prayers and intercessions. It encourages our hearts knowing that you are holding the rope.
Truth and knowing truth is the ultimate existence of man. (Psalm 51:6)
Ministry page: https://worldventure.com/tlrequadt
Telephone: 223-72-03-28-93