Sunday Bible Studies at First Baptist Church of Pine
Leader – Glen Galster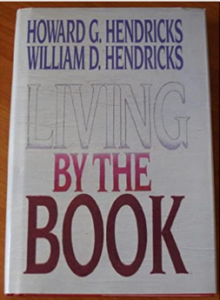 For every person who draws strength and direction from the Bible, there are many more who struggle with it. Some call it a long book with fine print and obscure meaning. Some call it a mystery, a chore to read, or an undecipherable puzzle.

The good news is you can easily solve this problem. With over 300,000 sold, this revised and expanded edition of Living by the Book will remove the barriers that keep Scripture from transforming your life. In a simple, step-by-step fashion, the authors explain how to glean truth from Scripture. It is practical, readable, and applicable. By following its easy-to-apply principles, you'll soon find yourself drawing great nourishment from the Word—and enjoying the process! The Living by the Book Workbook is the perfect compliment to provide practical application of lessons.
Leader – Don Voakes
What in the World is Going on?
Is the current economic and political crisis actually prophesied in the Bible? If so, what are we to do about it?
It is hard to piece together all this information in a way that gives a comprehensive picture of what the end times will look like. That's why so many theories abound. And that's why Dr. David Jeremiah has written What in the World Is Going On?, a unique book that cuts through the hundreds of books and numerous theories to identify the essential 10 most important bible prophecies.
There is no other book like this. You'll find it the ultimate study tool for understanding the future. You'll have a greater sense of comfort that, even in these crazy times, God is indeed in control. If Bible prophecy as always been a mystery to you, Dr. Jeremiah's book will help you solve the mystery. At last, Bible prophecy can make sense, and make a difference. It's never been more important. What in the World Is Going On? is shocking and eye-opening but essential in these turbulent days.