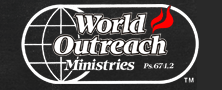 Serving with World Outreach Ministries in Panama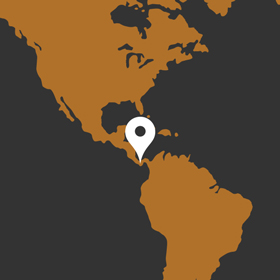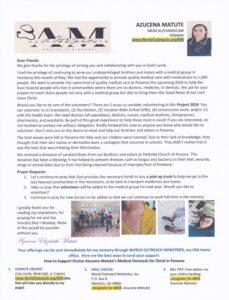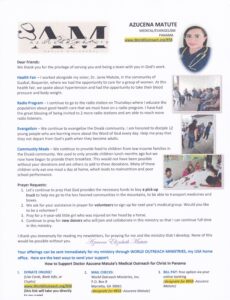 Remember to follow me on Facebook: Doctor Azucena Matute or Elizabeth Matute
Dr. Matute works in Panama and Central America help missionaries and pastors to organize medical brigades and teach how to take care of their physical and spiritual health, the word of God is taken to many, Panama is a very Catholic country and difficult for evangelization, we have developed some strategies to be able to teach the word of God, among them are the medical brigades, blood pressure taking, medical consultations, activities with children, education about disease prevention to the population, social work, food to people with very low resources and mainly evangelization
These months we have worked thanks to the donations and prayers of each of you, without your support none of this would be possible. In one of the activities of these months we have donated Lenses to read, many of them were so happy and grateful because they did not have the financial resources to buy glasses to read their bibles.
Copyright © Doctor Azucena Matute, World Outreach Ministries, All rights reserved.
You can partner with my ministry by donating on line http://www.WorldOutreach.org/858 or mail your gifts to WORLD OUTREACH MINISTRIES, P.O.Box B, Marietta, GA 30061. Enclose a note for Azucena Matute #858. Would you prayerfully consider a monthly donation to help in my ongoing ministry. WOM is a 501(c)3 non-profit and will send you a tax deductible receipt.
Thank you,
Azucena
Panama Phone (507) 730-0782
Panama CellPhone (507) 68563079