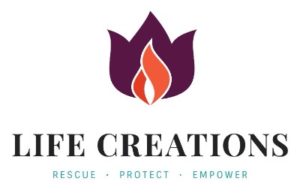 Dear Family & Friends,
Since returning to Thailand last month, as time goes on it's becoming more exciting, as the date for the young ladies to graduate is getting closer. December 22 is graduation day. What a wonderful time of year to begin a new future.
We recently held training to teach the students the last — but probably the most important — skill, in making a Burmese dress outfit. After basic sewing skills, a big part of their training is learning how to make clothes that are what the people in their tribal village wear. One of our primary goals is to teach them skills that will help them to be able to make a living where they live. Making things that can be sold in America may give them practice in basic sewing skills, but there is very little market for those things here.
We had two young ladies that have a dress shop in their home from a village in Myanmar come and teach this class. They were great teachers and were very encouraging to our students. Their parents had been able to pay for them to go to a sewing teacher in Myanmar to learn. One started her shop about two years ago and the other one joined her friend and has been working for more than six months.
I had lots of questions for them with the most important being "do you make enough money to make a good living for you and your family?" Both said yes. That is very encouraging to me and our four students. These two teachers thought our students would not have trouble making a living. Opening a sewing shop is not expensive as long as you have the knowledge and skills to make the clothes they wear, as well as have a sewing machine.
It's very exciting to hear that from two ladies that are living that life now. A whole year of training and spiritual input into their lives with a few ups and downs, will be worth the effort to see their dreams come true.
Many of you have prayed, given financially and been encouraging and we're so grateful for you. You have made it possible for these four young women to not have to worry about being trafficked, being able to make a living for themselves and their family, and having a good understanding of their own value as a child of God.
We still need to share a couple financial expenses. We had money donated for two of the students' sewing machines that we will give them at graduation.But we need two more. These will cost approximately $300 each. If you feel God would have you give for that need, just let me know by email if you can help (njoythai@gmail.com).
It's so rewarding to be sending out our first graduation class and thinking of the great need of the young ladies next year. We need to get our foundation requirements up-to-date to end the year for the government. We also will need to prepare the home and get the sewing center ready. We need about $5000 to be ready to open the doors for our next group of ladies.
These ladies will arrive overcome by beliefs and feelings of no hope and no future. Our hope for them is: God says "I know the plans I have for you…plans to prosper you and not to harm you, plans to give you hope and a future."
Would you pray about being involved in making this a reality for a few precious ladies this year? Maybe it's a year-end gift or simply a Christmas gift for one of God's children that cannot help themselves.
Thanks for being a Christian and caring for others. Blessings on you and your family this Christmas season.
Larry Beckner and all of us at Life Creations