Willie and Lena Tsosie – Missions Door
Willie & Lena Tsosie – May 2021
Dear Faithful family in Christ,
We are most blessed people in this world so our attempt is to reflect those rejoicing blessings in the ministry by sharing the glorious privilege, joint working together to spread the good news of Christ.
We are coping with the pandemic but have continued to have service and praise to God that none of the congregation was affected by the virus and thank God, we didn't lose any members due to the virus. The officials of the Navajo Nation haven't interfered with our services also. New people are joining our church services but we haven't returned to the regular services yet. Some of the members are still reluctant to come back for service.
We are excited to have the annual baptismal service soon. There are believers who have recommitted to the Lord.
Church Project:
Westside pop-out is almost completed and the gas line is installed for the Fellowship Hall and Youth Center, which will be used next winter. The foyer for the church is still on hold until the shut downs are lifted on the Navajo Nation. The flooring will be the next project for the Fellowship Hall, a Sunday school room and the pop-out.
I like to share with you a special individual whom the Lord sent into our congregation. Erral, a young man, eager to grow in the Lord has been faithfully working on the projects at the church after Larrison left for work in Salt Lake city, Utah. Erral has been bringing his family to church for their spiritual conditioning, to be saved or grow in the Lord. We are immensely delighted to see the church members utilize their gifts in many ways and their valuable contribution to the ministry of Mesa View Baptist Church.
Our 2008 black Dodge truck which we used for hauling water and other heavy duty hauling gave out on us. Now we use a smaller truck and it takes several trips to fill up the water cistern for the church and us. Where we get water is 14 miles away on top of Black Mesa and have to climb two steep hills on the way back.
We are doing well physically and thanking the Lord. Our daughter Abby had a baby girl in November 2020. We prayed Miluna into the world because Abby had complications during labor and had a C-section to deliver. Avery and family are still in Flagstaff and working. Lynnea is two and they just shared with us that they are expecting a second child. Praise the Lord. Angie and family are faithfully serving in their church in Albuquerque, NM. Clifton is the main full time IT person for the church. Angie has been hosting and teaching a ladies Bible study this past year and enjoying it.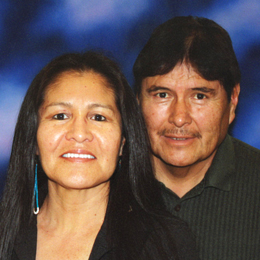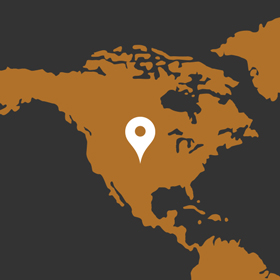 United States
Service Area: Specialized Ministries
Role: Native American Ministry Arizona – United States
Faith Story
Willie and Lena Tsosie were born on the Navajo Reservation in Arizona, and they were raised in the tradition of their people. Both accepted Christ during their high school years.
Willie is concerned because the Native religion is strongly emphasized, and culturally-related hindrances to Christ's church are readily condoned.
The Native American church (drug use is required in worship) has become the norm, and cults are moving onto the reservations. In addition, economic and social changes are taking place as more and more Navajo people have been paralyzed with alarming financial and domestic problems.
Emotionally-charged churches, mixed with pagan beliefs and worship, are widespread on the reservations; many are in serious trouble or have closed.
Family
Willie and Lena were married in 1976 and have four children: Angela, Alana, Avadina and Avery.
Angela is married to Clifton Askan and has two children: Julina and Taylor. Alana is marriage to Keidrick June and has two children: Kamya and Kayomi.