Tom and Deborah Nite – International Biblical Training, Inc.

Tom Excited to Equip Disciples in Ghana
Thanks to your faithful support of our Africa Project, Tom leaves for Ghana on Thursday, July 27. He will be teaching Bible Doctrine to 44+ students who are in the midst of 9 weeks of intensive training for a lifetime of ministry. He will also be preaching both services at Christ Reigning Church in Taifa, a suburb of Accra, on both Sundays he is in Africa.
Please pray for both Tom and his students daily:
Safe travel that makes the connections

Good health for all

Students to focus and learn despite intensive sessions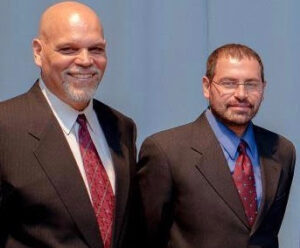 Slava Mita, (shown here with Tom at one of the Moldova Bible College graduations) just completed his Master of Divinity Studies and will graduate in Vienna on July 30. Slava was one of Tom's first students in Moldova. He now serves as the head of Moldova Bible Seminary.
Your investments in our ministry continue to reap eternal dividends as graduates like Slava carry on our mission of equipping nationals to reach their own countries for Christ.
An Invitation to Teach This Fall
Tom has received an invitation to teach New Testament in Ukraine this fall at Kiev Theological Seminary. Please pray that the Lord will work out the details. Your continued faithful support has never been more important to us than it is now!
For Tom- wisdom and insight as he teaches in Ghana

For Future Fall teaching plans in Ukraine
Praying is a crucial ministry – it gives our ministry power!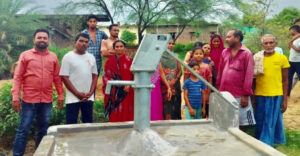 The Sosia well (above) is complete; Villagers are praising the Lord! Special thanks to all who have given! Three more projects remain. About $4,000 still needed to complete the other 3 wells. Visit our website "contribute" page and use the "Special Project (Wells)" donate button. Or send in a check.
Godwin and Annie are still in need of monthly personal support. We thank God for those who gave this past month! Please continue to pray for the Lord's provision.
IBT has a New Web address
You will find us at: ibtraining.org