Sunday, Sunday, May 29th

First Baptist Church of Pine
Morning Worship Service will be at

10:30am
Children's Church will be available

Adult Bible Study will meet at 9:15am

NO Evening Fellowship tonight
Let your steadfast love, O Lord, be upon us, even as we hope in you.
Psalm 33:22

We have a new link for electronic giving.
Check it out under the Contact/Support link above.
The mailing address is First Baptist Church of Pine,
P. O. Box 354, Pine, AZ 85544.
Also, for your convenience,
a offering box is available in the foyer on Sunday morning.
Children's Sunday School:
Adult Sunday School: 9:15am

"Unshakable Hope" by Max Lucado
Monday: Begins again in August 2022
AWANA Sparks (grades K-2) meet from 2:45 – 4:00p.
AWANA Clubs T&T (grades 3-6), Trek (grades 7-8) &
Journey (grades 9-12) meet from 4:30 – 6:00
Women's Bible Study –
Begins again in September
Office hours: 10:00 am to Noon
Office Hours: 9:00 am to Noon
PRAYING FOR THE PERSECUTED CHURCH
Nigeria is roughly 50% Muslim and 50% Christian. The majority of Muslims live in the North and the South is mainly Christian, while the Middle Belt has roughly equal numbers. For Christians living in the Middle Belt and the North persecution is rife and life precarious. Christian communities are targeted in deadly "religious cleansing" assaults by jihadi Boko Haram, and in "your land or your blood" attacks by militant Fulani herdsmen.
Since 2015, extremist violence has killed more than 7,000 Christians. Thousands have been maimed, kidnapped or had their homes and livelihoods destroyed. "We are tired and we do not want to bother others about our tragedies. We seem always to be reporting deaths and attacks, and people are weary of our reports," said a Middle Belt village head in 2020.
Fulani militant attacks on southern Kaduna's Christian villages spiked in 2020, despite 24-hour Covid curfews. During three weeks in July, 171 deaths were recorded. The authorities and security forces seemed unable or unwilling to protect the mainly-Christian farming communities. After the massacre of 21 believers at a wedding, a church leader lamented, "it is as if the lives of Christians no longer matter".
A convoy of 22 trucks loaded with heavily armed jihadists thundered into mainly-Christian Kukawa town, in the north-eastern state of Borno, on 18 August 2020, taking hundreds hostage. The 1,200 residents had only recently returned to their homes, full of hope to restart their lives and cultivate their farmlands after being displaced for two years.
Boko Haram is aiming to establish an Islamic caliphate in the north-east and seems to be seeking to "cleanse" its territory of any Christian presence. Twelve northern states instituted elements of sharia law between 2000 and 2001.
Barnabas sent aid – food, blankets, mats, roofing sheets – to victims of a violent attack on Hura village, Plateau State in April 2020
Ask the Lord to protect Nigerian Christians from relentless persecution and comfort them in their distress. Pray that the plans of terrorist groups will be thwarted and that the government will actively intervene against extremist violence.
Coming Events
May 29 – NO Evening Fellowship
June 4 – Men's Fellowship Breakfast
June 5 – Communion @ Morning Worship
June, 5, 12, 19, 26 – Evening Fellowship
July 4 – Independence Day
July 11 – 15 VACATION BIBLE SCHOOL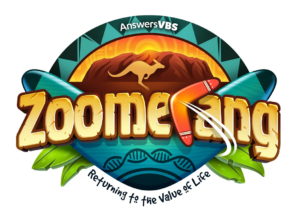 July 26 – Early Voting 10a – 2p

FBC Lending Library
FBC Pine has a library with many books/DVDs. These are available in the north hallway of the fellowship hall. All books and DVD's can be checked out on the honor system. Now available…new, current and entertaining DVD movies.
Affiliated with Southwest Church Connection